you know how you admire other people's skills?
skills you very WELL know you cannot do,
like even in your wildest dreams
you never thought you could do,
until you finally try and do it yourself?!
okay a bit long intro there but YEAH!
i discovered something new about me in my first class at Parsons...
that i can actually draw =)
i knew i was bad at it so i never tried until yesterday..
i just know i suck at it big time so i actually dreaded the thought
of having to go through it at school -
i'm not gonna say, i'm pretty good at it
but my first illustration wasn't THAT bad =)
and NO, that's not my sketch below
that's pretty much how we were taught
to do the basic Fashion illustration...
i still have a looong way to go and
i'm sooo freaking HUNGRY for more!!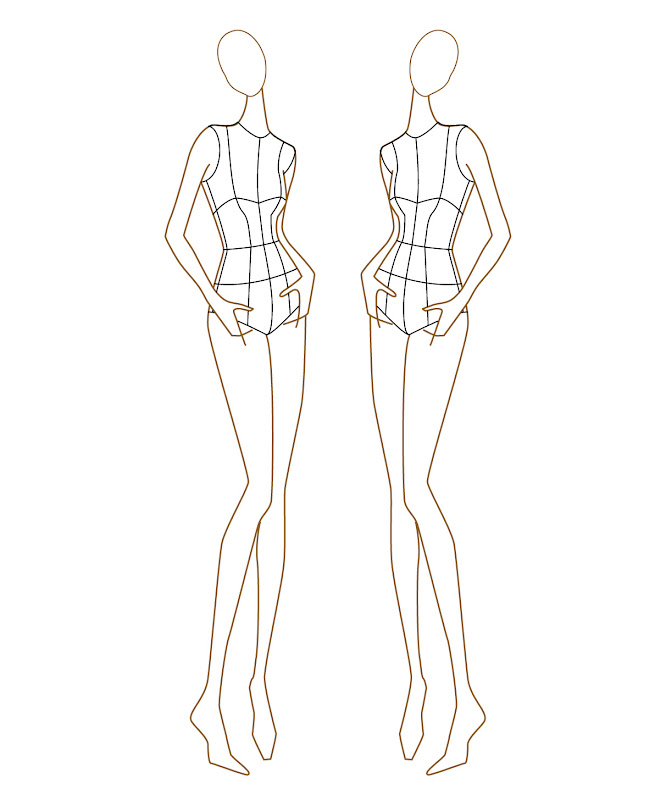 one of the homeworks we've been asked to do over the long weekend
is to jot down things that have "touched" us in any way
and try to use and fit it into a Fashion perspective
-- it maybe music, image, expression
basically anything under the sun!
as i browse and look for interesting stuff online,
i came across sites i'd like to share with you all...
Minni Havas & Reed + Rader
(Reed + Rader has protected their images so just visit it
HERE
)
any other recommendations?? =)
PS: thanks for all your wishes!
it's working GREAT so far!!