Last Tuesday from school, I went straight to the office to dress up for the IFB party.
I really made time for it despite my very busy schedule
as I know I'll meet lots of fellow bloggers...
this was my first bloggers' meet up and it was such a whirlwind
to match each blogger's face to his/her blog LOL
all in all, it was great to finally meet everyone =)
Nini, Deanne, Lynn and Thumbelina
Thumbelina's FABULOUS Chanel's.. I totally thought it looked like McQueen's!!
Camille wearing Zana's wing harness
Love how she's so soft-spoken =) too adorable!
Kelly and her stylish photographer!!
Gisela, Nini, Hanh and Maury
Photos below were grabbed from Deanne LOL
clockwise: Thumbelina, ME, Deanne, Hanh and Nini =)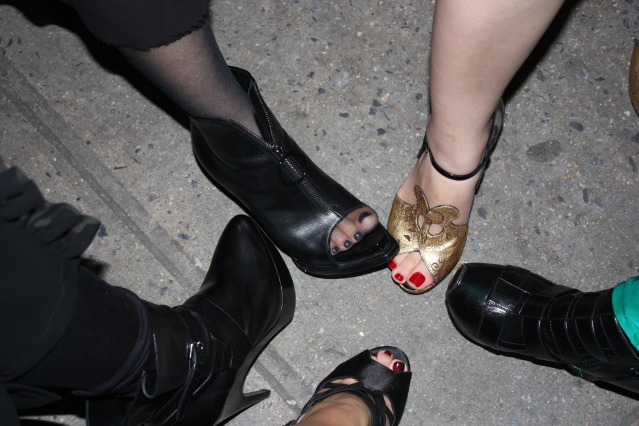 ME, Hanh, Nini and Thumbelina